Is it hard to write a good introduction for a dissertation?
The dissertation is a final paper which demands a lot of attention and meeting a particular set of requirements. You could say that like any other academic paper the dissertation has such parts like introduction, where you give information about the main subject of your research, main part with your theoretical and practical studying and conclusion where you describe the results of your studies and whether or not you have found the answers to all the questions mentioned in the dissertation.
Introduction structure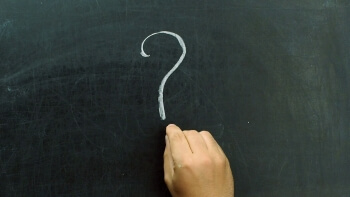 Despite the fact that 'main part' is in the middle of the work, the introduction itself is not of less importance. It should provide a picture of the dissertation problematics and describe a structure of your work. Usually, introduction requires 3-5 pages of typed text and can be divided into several parts:



Topicality of the dissertation and its main issues
Study topic and research subject
Methods used while writing the dissertation
Short description of the work's structure
Therefore, at first, you should explain why the chosen subject is worth studying and whether this topic is relevant in a certain field. Highlight main points of your dissertation and mention few important questions you would like to explore in it. Don't forget to use such phrases as "questions concerning this and this are meaningful/valuable..." or "relevance of this work is that..." etc.
The subject and the topic of your research
The primary task while writing about research subject is to notice a certain field of reality or social phenomenon that exists regardless of the research. And your study topic shows the way you would explore the subject. Just an example: human as a research subject and circulatory system as a study topic. Human has a lot of study topics (hair, skin, internal organs etc.), but what only matters for your research is precisely the circulation system.

Every essay writing dilemma
can be solved right now!
Use a variety of research methods
Methods of research are the ways studying the topic. Keep in mind that literature analysis is used in every academic work such as dissertation or course paper. Also, you could point out many other methods:
comparison
interview
inductive and deductive reasoning
analogy
consolidation etc.
How to conclude well
And what you should do at the end of your introduction is to describe the structure of your dissertation. Here you write a few sentences about every part of your work, representing what you have done in them. You need to mention introduction itself, every chapter of your dissertation with its main points, and conclusions with the results of your research. It is not obligatory for all the questions of your work to be answered. You can mention that some points were quite complicated for exploring or write about the lack of information sources. The dissertation is your attempt to study a certain aspect of your speciality field in depth, and it doesn't have to be successful. In the case of a failure or some unanswered questions, you should just explain its reasons clearly.
Some other useful tips
A useful piece of advice is to write an introduction when the main part of your dissertation is already done. Therefore, you can avoid messing up in the paramount points of your work, its structure or your main ideas and theories. Before writing your introduction and the dissertation itself, make sure that you use up-to-date sources and reliable information. Take a brief look through dissertation samples or some other materials that deal with the same problem, and define clearly the ideas, views and possible theories, which are relevant. And the last piece of advice - don't load the introduction with complicated information from all the custom essays and dissertations, because its main aim is just to highlight and provide insight into the main ideas of your research.
back to all posts