Strategies for essay writing - The-Essays.com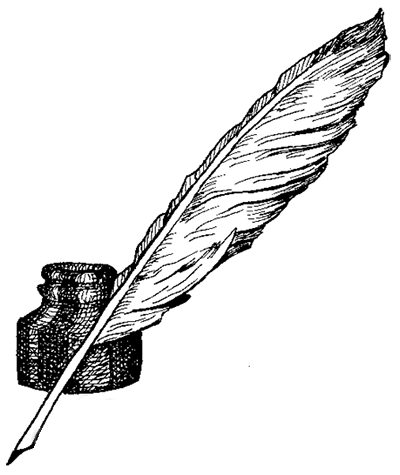 So, you are required to make an essay, but you feel totally lost without any ideas on how to do it? Read this article and get a clear plan for your writing! We will provide you with useful tips to complete your writing task successfully.
1. Choose a relatable topic.
If your teacher or professor provided you with a topic for your future work, then you have less work to do. But in case you must pick it yourself, this can be a real challenge. First of all, define the type of your future essay. Think about something that would be interesting for you to write about, but also something that the majority of your audience can relate to. This step is crucial because you won't be able to create a decent paper when writing about things even you are not interested in at all. That's why you should select a subject you are quite familiar with, and narrow your ideas to get something more specific.
2. Don't cut down on researching.
After you have chosen a topic, you need to conduct in-depth research to provide your future work with a solid background. Find as many sources related to your question as possible, and read the information very carefully. Don't forget to make notes while reading; this will make it easier for you to plan out your future essay.
3. Create a detailed outline.
If you really want to write a decent essay, you should organize all your thoughts prior to writing. You must contemplate over what you are writing about and what should be placed at the beginning, in the middle, and at the end. That's why it is a very good idea to write an outline which will help you create a logical and solid flow of ideas. Also, don't forget to structure your plan properly. Sort your thoughts out and see if all the points of your drafted outline are connected to the main idea of your paper.
4. Think well of your thesis statement.
This is the main idea of your paper that must tell your readers the crucial points of your work. Usually, the thesis statement is divided into two parts: in the first one, the author states the subject, and in the second one the main goal of your work should be affirmed. Keep in your mind that all sentences of your future essay must be related to the thesis statement.
5. Write using the outline.
Any kind of essay should consist of three parts. These are the introduction, body part, and conclusion. When creating your paper, it's better to start with the main part and leave the introduction for later. Write everything in accordance with the outline so that you don't miss anything. The body part can be divided into several paragraphs, but make sure each of them has the same structure. After you have written the body part and the conclusion, you can easily create a successful introduction. Don't forget that this is the part which should grab your readers' attention.
6. Check your paper thoroughly (Proofread and Revise).
After finishing writing your work, you may think that you have already completed your assignment, but you actually haven't. You still have a lot of work to do checking your paper. Don't start this process right after you finish writing; just put it off for several hours to let your mind and eyes rest. Then sit down and read your essay aloud slowly to catch and correct the mistakes. Reread your paper several times; this will help you to find all logical errors and bring it to perfection.
If it's still not that straightforward for you to make everything right after you have read our tips, we are going to provide you with more tricks to create a wonderful and catching essay.

Every essay writing dilemma
can be solved right now!
Some Advice to Make Essay Writing Easier for You
Here we will give you more advice on how to write a successful paper. Consider these simple tips, and create a solid work without a struggle!
First of all, think about both the beginning and the ending of your essay. Otherwise, you might start writing your paper and somewhere in the middle get stuck not knowing how to end it.
Think of a catchy title. Avoid naming your work the same way as the most people in your class will probably do. For instance, if you have to write about causes of Great Depression, about 85% of your classmates may call their papers "The Causes of Great Depression". Instead, try to be creative and think up a more interesting title that will catch your readers' attention.
After you have come up with a title, make sure the first sentence of your paper is equally good. It's a very impactful thing to start with a hook to catch people's attention. Here are some suggestions as to how you can start:
start the paper with a question, but don't forget that the answer to this question should be provided later in the essay;
starting your work with a quote from a famous person is also a nice idea, but make sure the subject of the quote fits your paper's topic;
in some cases, you can start your paper with an anecdote, but only if your essay's topic allows it;
it's a decent idea to put some statistics at the beginning.
When you are done with everything we suggested above, now your main task is not to let readers fall asleep. Remember that your professor or teacher reads dozens of essays every day. So, you must create a fine paper to catch his / her attention and get a high score. We will provide you with some simple rules which might help:
try to make a logical connection between paragraphs of the work to create a steady flow;
include quotes in your paper, but try not to overdo it - a couple of quotes is quite enough;
try to interact with readers during your writing: address questions to them, and then provide them with possible answers.
Avoid prolix wording because they would make your work sound awkward. Try not to use phrases that have close-to-zero semantic content.
End your work properly. Make sure you make a conclusive ending to put a fine point on it. Here are some simple tips for finishing your paper:
link back to the open sentence;
find a great quote that fits well and can sum up your words;
put a question at the end (usually a rhetorical one).
Follow all the instructions given by your teacher. Doing so, you will be able to find a lot of useful information about your task. When you have finished writing, don't forget to cite all sources properly according to the style required by your teacher.
But if I need someone to do the writing for me?
Writing an essay is not an easy thing at all. You may get some difficulties doing this job. Students often struggle with fulfilling their writing assignments because they don't have enough time to do them. If the deadline expires in a couple of days, but you feel totally exhausted and tired, don't lose hope because you still have a good chance to get a brilliant work and impress your readers!
Our writing service offers help with various types of papers regardless of their length, subject, or complexity. We will kindly provide you with our best specialists to deliver a great essay just on time. Our service cares about each and every customer, that's why we put a lot of attention to the texts' quality and originality. We do our best to satisfy our clients' writing needs according to their requirements and wishes.
It's quite simple and fast to make an order on our website. You won't spend a lot of your precious time doing that. You can place your order just in a couple of minutes and then return to dealing with your own issues, while our professionals will be working on your task. Our service collaborates with the most talented writers from all over the world, so we can guarantee that you will get a high-quality essay free from any plagiarism.
This is your best chance to buy custom essay papers and save your time and nerves. Additionally, our student-friendly prices will not drain your wallet! We work with many students every day, and they feel very comfortable dealing with our flexible pricing policy. Placing your first order automatically grants you a considerable 20% discount!
back to all posts